A single source of the truth for product data
Product data from third parties often lacks accuracy, completeness and credibility
Our Product Data Library consists of data from source only, ie. the manufacturer. This provides a single source of accurate product data for everyone in the supply chain, which reduces duplicate product data records, free text purchasing and purchasing errors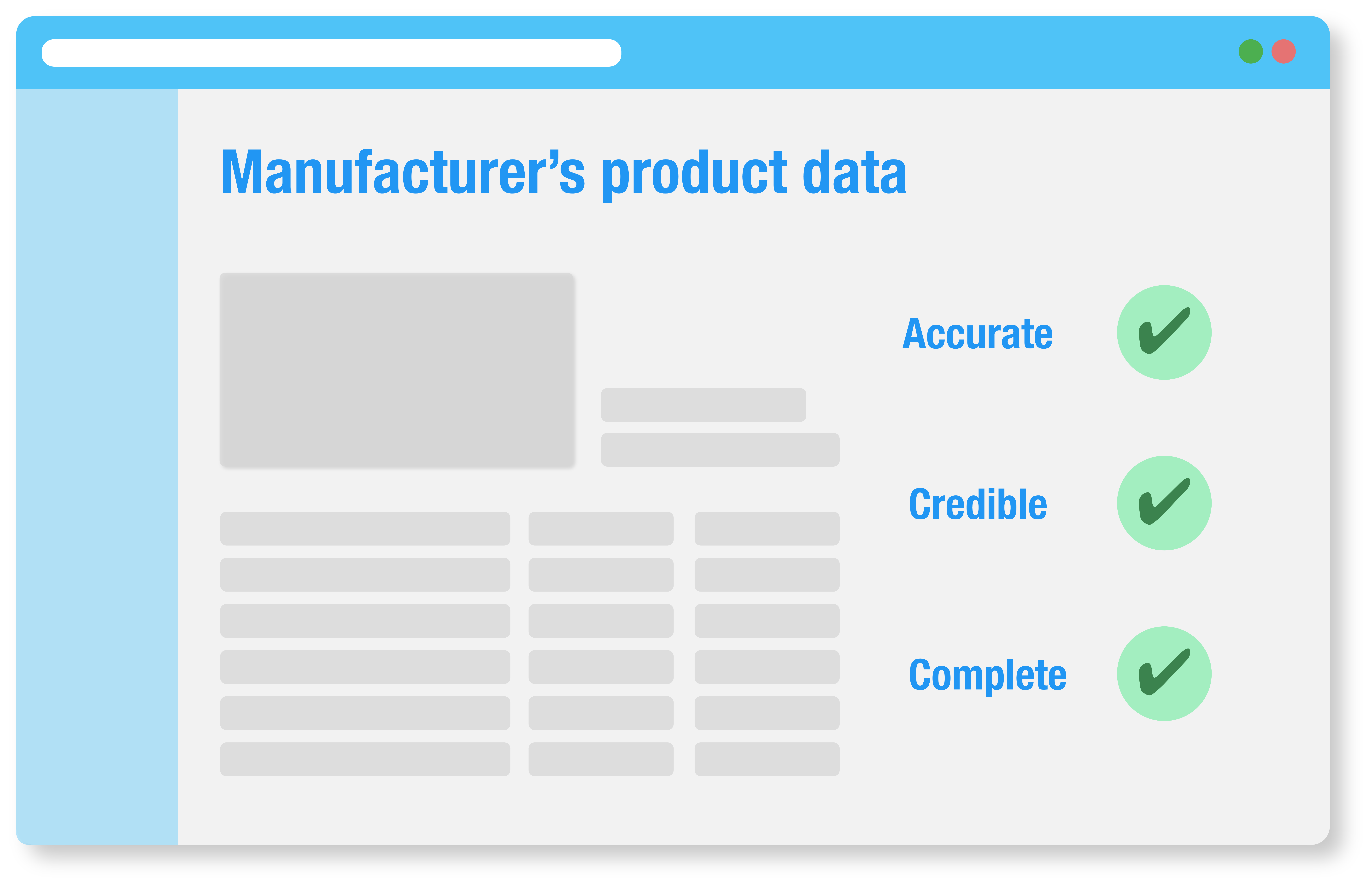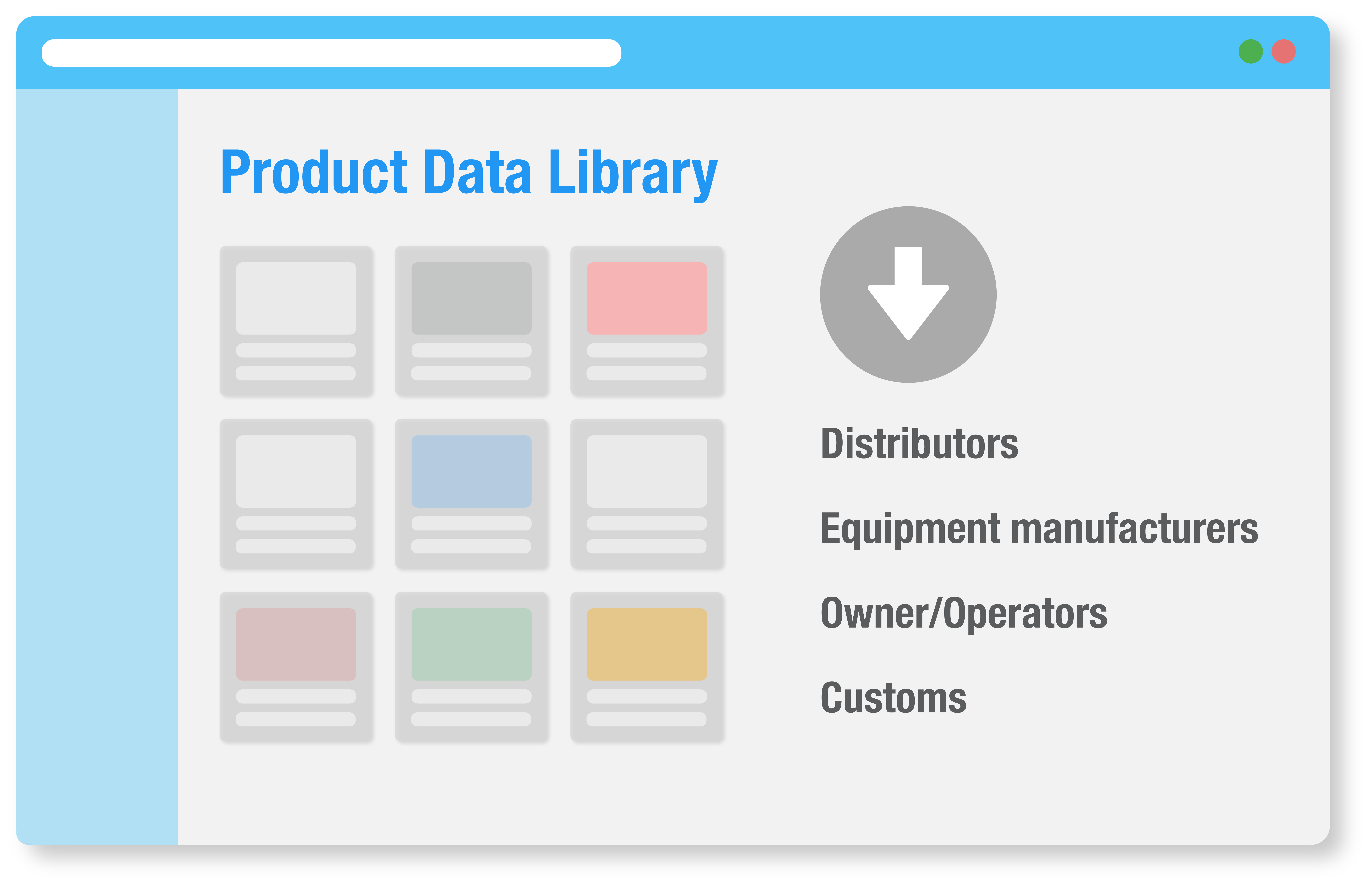 Product data for the entire supply chain
Our Product Data Library exists to serve accurate product data to the entire supply chain, from eCommerce systems to Enterprise Resource Planning (ERP) systems
Our cloud platform has been designed as a content provider that can populate existing software with product data which complies to International Data Quality Standards. The supply chain can enjoy clean, reliable and credible data via our web application or through our API
What can the product data library do for you?
With one platform for your product data, data handling costs are reduced and time spent securing product data from multiple sources, in multiple formats and multiple structures is saved
Product data in our library supports is compliant to international data quality standards. These standards support digital transformation Why should manufacturers contribute to the library?
Provide accurate, machine readable data to the supply chain
If you are a manufacturer, there are many reasons why you should publish your data to the Product Data Library
Ensure your data is correct in your customers systems, allowing them to continue to purchase your products easily
Simplify data exchange with your customers by providing all data from a single platform in a format that suits them
By using the Product Data Library, you gain an understanidng of where your products are being used, beyond the distributor
Product data library is built on international data quality standards, including the data structure to create and exchange multilingual data
Measure the completeness and validity of your product data as you upload it, and see areas for improvement
Data in our library conforms to the international data quality standard ISO 8000
Get in touch or book a demo
If you want to book a demonstration of our software, or if you have any questions, then please complete the form or email us directly at info@koiosmasterdata.com
Our software is new, innovative and exciting, here are some frequently asked questions
If you have any additional questions that are not answered on our website, please do not hesitate to get in touch
Can you contribute to the Product Data Library for free?
Yes. We want to work directly with manufacturers to build the Product Data Library, it is free to transform and publish your data to our platform, just get in touch!
What international standards are used?
Our software implements the data architecture from the international data quality standard ISO 8000-110. This enables data to be governed and data quality to be measured